Getting started with Classic WineDirect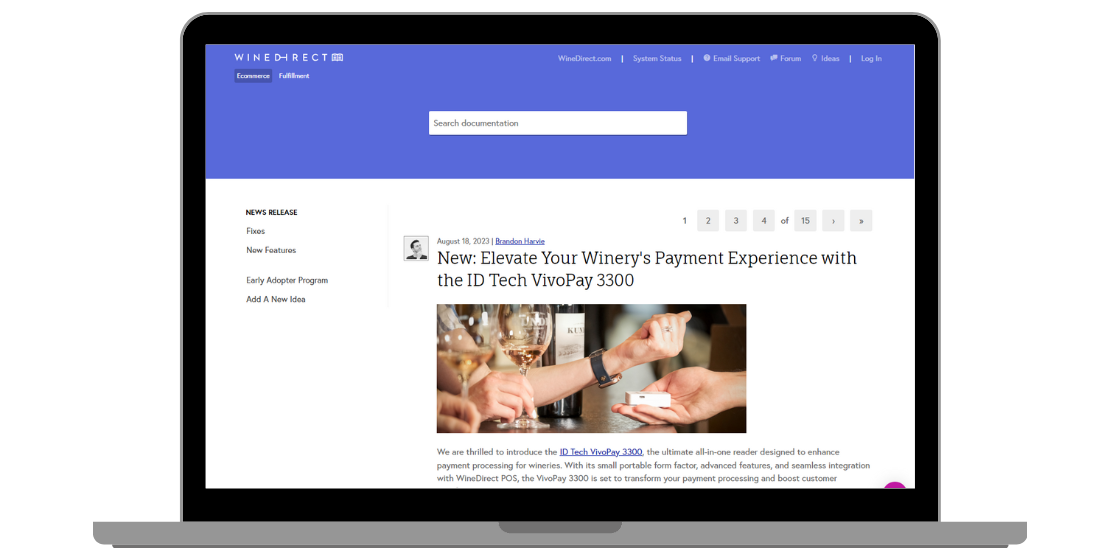 Fixes and new releases
Stay informed about ongoing developments and gain insights into bug fixes and exciting feature releases within WineDirect Classic.
WineDirect Academy
"Great onboarding support and a huge library of online documentation and training videos"
Eric Cavatore
Crossing Vineyards & Winery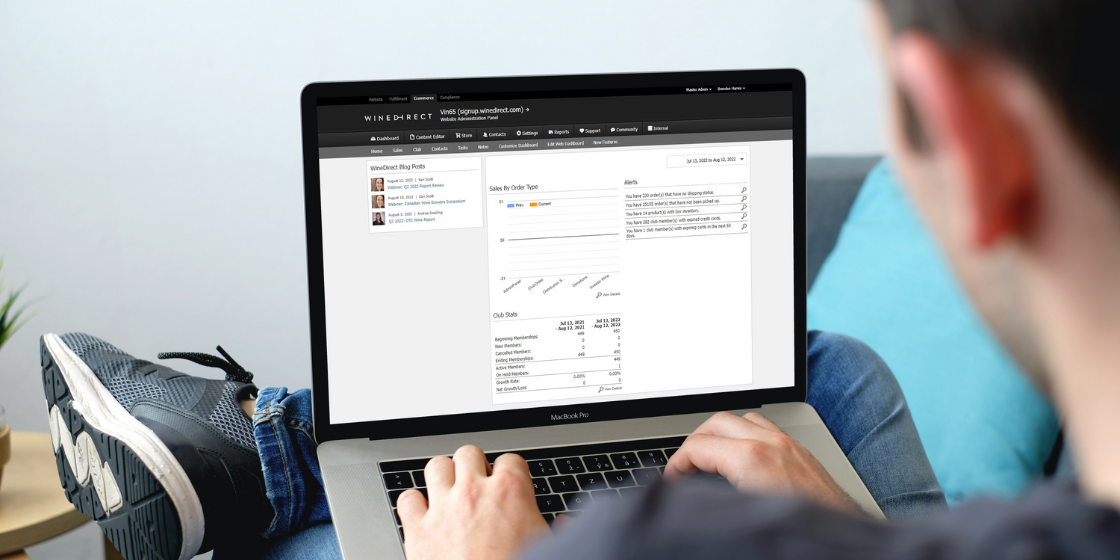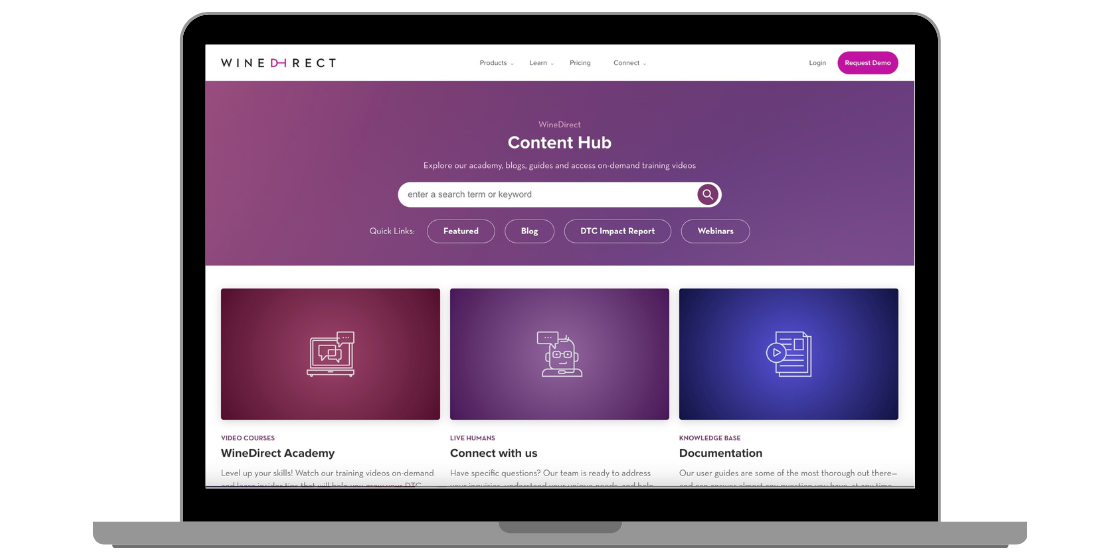 WineDirect Content Hub
From our enriching academy and insightful blogs to in-depth guides and on-demand training videos, we've curated a wealth of resources to empower your wine-selling journey.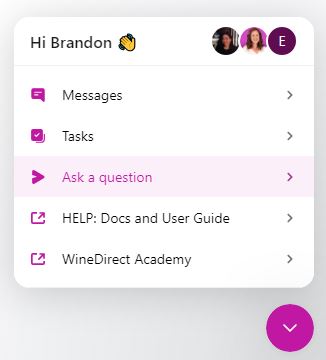 Need to contact us?
Log in to WineDirect, then find and click on the wineglass icon at the bottom right. Once open, select the 'Ask a question' tab.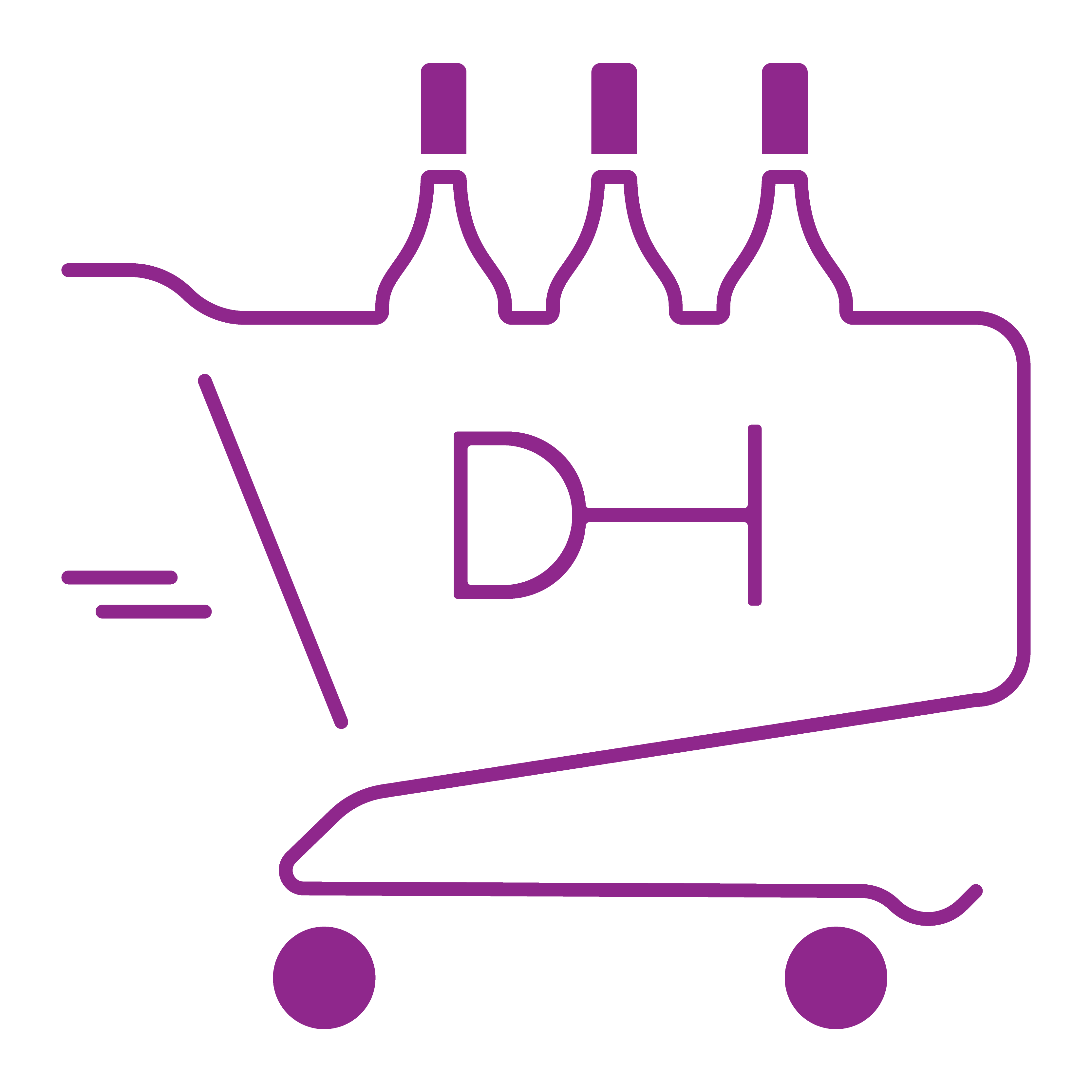 Interested in WineDirect?
Want to learn more about WineDirect? Our team can help you! Request a demo